Keys to the Divine Treasury / The Hidden Treasure
Introduction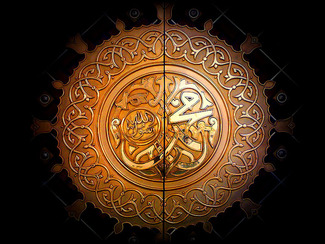 "We were a hidden treasure and desired to be known." Hadith.
When we study our ancient teachers something wondrous can occur. Many participants of our on-line classes find these luminous ones speaking directly to them, offering them guidance for their own personal pilgrimage in the sacred - a very special sense a Baraka can be experienced! Additionally our classes have spanned several countries - sometimes involving mureeds from five different countries. Again, several participants have attested to experiencing a deep sacredness emerging through their collective sohbet and practice.
This on-line course offered by Himayat Inayati is an introductory exploration of core spiritual teaching and practice offered by some of the greatest teachers of Sufism spanning from the early years up to the seventeenth century emphasizing their teaching that unlocks the divine treasury so that we may discover the "hidden treasure".
We will explore the teaching of Niffari , d. 965 CE (stations of divine proximity), Al-Hallaj, d. 992 CE (mystical union), Ibn al Arabi , d. 1240 CE (the divine theophany, tajalli, kashf), Jami, d. 1492 CE( the Insan Kemal), Mulla Sadra, d. 1640 CE (perception and intensification of the soul).The lessons and practices of this class will be explored and applied in ways that address concerns of our time and to further your personal process of spiritual growth - and you can enter the class whenever convenient for you!
"Before I embarked on the online class about "The Early Sufis", I was reading some books about them. But I got the real clue to their precious teachings only with the help of Himayat, who not only introduced us to them but also pointed out essential points of their teachings, and gave us practices which either came directly from them or were given out of a deep attunement to them. This enabled me to go into a deep process, into a dialogue with these beings, being attracted here, being possibly challenged there, learning a lot about myself, while having the feeling that those beings watched and cared about my inner processes.
It was helpful to exchange thoughts with the other classmates from around the world, who brought up additional viewpoints - offering the possibility to clear my own thoughts and experiences through formulating and sharing them with a greater audience."
Nurunnahar Ingrid Dengg, Vienna, Austria
Course duration: January 20th - March 31st.


Registration Ends: January 6, 2017


Cost: $185.00




To register address checks to: Universal Awakening, PO Box 1958,
Leicester, North Carolina 28748, Credit Card available through
Paypal. Merchant ID: office@universal-awakening.org