Spiritual Wayfaring and the Treasure of Love
Introduction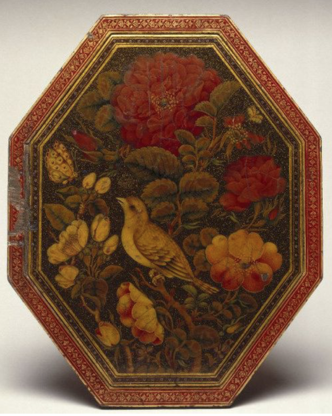 When we study our ancient teachers something wondrous can occur. Many participants of our on-line classes find these luminous ones speaking directly to them, offering them guidance for their own personal pilgrimage in the sacred - a very special sense a Baraka can be experienced. Additionally members of past classes, residing in several different countries, attested to experiencing deep sacredness emerging through their collective sohbet and practice.


This on-line course offered by Himayat Inayati is an introductory exploration of core spiritual teaching and practice offered by some of the greatest teachers of Sufism spanning from the early years up to the seventeenth century. Pir Vilayat quoted many of them in his seminars!
This continues our "Keys to the Divine Treasury" series. It will explore the teaching of Ahmad Ghazali (The Path of Ishq), Ruzbihan Baqli (The Veils of The Beloved), Fakrud-Din 'Iraqi (Love as Realized Knowledge), Najmuddin Kobra (Spiritual Wayfaring), 'Ayn al-Quzat/Qudat Hamadani (Wayfaring Beyond Life on Earth).
The lessons and practices of this class will be explored and applied in ways that address concerns of our time and to further your personal process of spiritual growth - and you can enter the class whenever convenient for you!
"It is a pleasure to have the opportunity to share my perspective on Himayat's study series: "Keys to the Devine Treasury". Each has been particularly valuable to me, offering insight to the work of those who recognized the signs of Allah, the spiritual mysteries, in human experience. The selected masters documented their life of enquiry as an instructive guide as relevant today as to their students a thousand years ago.
Himayat's carefully crafted commentaries provide a working knowledge of ancients one may not know and excite deeper exploration of those already familiar. There are unexpected aspects of the classes that bring great joy and inspiration; in the current series, excerpts from Pir Vilayat's writings introduce each Sufi, roiling my heart with welcomed teaching from my own Master. The series format, whereby participants form an international study group-virtual yet comprised of actual friends, some new and others known for many years from Sufi gatherings-contributing notes, questions, and responses, enriches an otherwise solitary educational experience.
The "Keys to the Treasury" series is truly an important educational opportunity reminding me of the value placed on lifelong learning by Hazrat Inayat Khan: "If one could explain the real meaning of education, of true education it would be from the beginning to the end of man's life the realization of the circulation of the divine blood through the veins of the universe -- for there is no limitation of time for the study and practice of this: it is endless!" Rizvana Charlotte Mason - Albany, NewYork



Registration Ends: April 7th, 2017
Course duration: April 21 - June 30, 2017


Cost: $185.00


To register address a check for $185.00 to: Universal Awakening, PO Box 1958, Leicester, North Carolina 28748. Credit card via Paypal (Merchant ID:
office@universal-awakening.org/
Item: Spring 2017 On-line Class.