Saturday, December 1, 2012
December 1 and 2
Being Cultivated By the Divine
Asheville, North Carolina, Odyssey Community School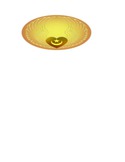 Being Cultivated By the Divine, A series of weekend processes facilitated by Himayat Inayati
Using "Physicians of the Heart" as our core text, while using contemplative practice drawn from various Sufi teachers, this series will offer each participant a direct experience of the Divine through Its various qualities. These qualities are aspected throughout the Cosmos as its very structure, and through the infinite variety of relationships that are the ever-evolving Cosmos. These qualities are aspected and develop within us as our divine inheritance. These qualities are shared and experienced in greater wholeness at the transpersonal as well as the quantum level. They support ego maturation, nurturing individual development from unconscious, instinctive, reactive ego operation, to spacious, active, life giving and creative ego operation. By awakening to and enjoying these Divine Qualities we all grow in Divine Presence and spiritual fulfillment. Each of the following weekends will emphasize a specific level of these qualities. Each week is a complete module in itself, which stands in its own integrity and yet leads to an experience of greater awakening and fulfillment when related to the other three weekends. Participants are welcome to one, some, or all weekends, as their personal life allows.
Levels
Cosmic
- Weekend of October 6 - 7
Personal
- Weekend of November 3 - 4
Trans-personal
- Weekend of December 1 - 2
Ego-maturation
- Weekend of January 5 - 6
Dates/Time (10 Am – 5 PM Each Day)
Himayat Inayati is a world-renowned Sufi teacher of 37 years, having taught in 14 different countries. He founded the Raphaelite Work, Universal Awakening, and was the International Head of The Sufi Healing Order for twenty years.
Place: Odyssey Community School, 90 Zillicoa Street, Asheville, NC 28801
Cost: $125 per weekend
Registration: Is accomplished by sending a check for $125 for each weekend you will attend, addressed to: John Johnson, PO Box 17578, Asheville, North Carolina 28816. Please include your name, e-mail address and phone where you can be reached while in Asheville.

export this event to my calendar