Spring - 2023
Mansûr al-Hallâj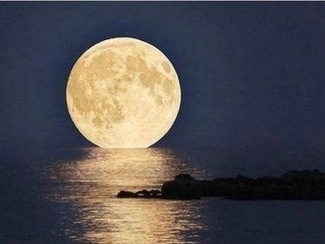 Anā'l-ḥaqq
Husayn ibn Mansûr,
aka al Hallāj al asrar
"The Carder of Innermost Hearts
"Between Thee and me there is an "it is I!", and
it tortures me with the pains of hell,-ah! for mercy's sake, remove
the "it is I" from in-between us!" so that in my heart there be no
"in-between" anymore!" Mansûr al-Hallâj
Mansûr al-Hallâj was the embodiment of tawhid, unity consciousness. Al-Hallâj's cry anā'l-ḥaqq supposedly got him crucified, his body's ashes thrown into the Tiber, all his works burned as well - except one, the 23 page Tawasin. And this cry has continued to inform Sufism throughout the ages, being commented on by such Sufi luminaries as Hazrat Mevlânâ Jalāl al-Dīn Rūmī, Rūzbihan al Baqli, Farīd ud-Dīn ʿAṭṭār and Ibn al Arabi. We shall be drawing some of our class from his only extant work, the "Tawasin," along with its commentary by the great Persian mystic Rūzbihan al Baqli. Additionally we will consider his teaching and esoteric language found in Louis Massignon's "La Passion de Husayn Ibn Mansûr al-Hallâj", translated into English by H, Mason. Rather than dwelling on his martyrdom, it's his timeless teaching and practice that we are interested in, and we will be studying them in a manner that will be, God willing, informative to your personal practice and illuminating to your heart and soul.
Written lessons will be posted, along with pertinent practices (including an audio tape of the practice), every other week, allowing time to read, reflect, do the practices, ask questions or make online comments, and enter into a written dialogue with class participants from around the world as well as with Himayat. Participants can enter the class whenever it is convenient to do so and can print off the lessons and class material to review after the class ends.


There will be three international Zoom sangha sessions scheduled on Sundays, 1 PM (Eastern USA time).These sessions, although not required, strengthen practice, understanding the lessons, and provide a deepening sense of spiritual community (sangha). There will also be an optional three-day International Class Zoom Retreat scheduled to deepen participants realization of class material. Pods, that are optional, will be created both in the USA and in Germany to support on-going dialogue and reflection with other class participants.


Zoom Sohbets May 7, May 28, June 25
Zoom Anā'l-ḥaqq Retreat, June 16, 17, 18

All classes and Zoom meetings are given in English and will be translated into German.

Starts April 15th – Ends June 25, 2023
Registration Ends April 10th, 2023
Tuition $195.00

Registration: Due by April10th. Address tuition check to: Universal Awakening,
PO Box 1958, Leicester, North Carolina 28748. Or send via PayPal to office@universal-awakening.org