Uns - Divine Intimacy
Introduction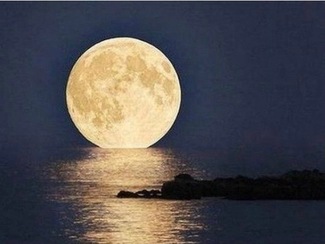 "The Earth could not contain Me, nor the heavens, but the heart of My servant who loves Me contained Me." Hadith Qudsi
"My eyes sleep, but my heart is ever awake."
The Prophet Mohammad
"This is a state of bringing oneself to nothingness, of disappearing in the Essence of Allah. It is to empty . . . one's heart of everything but God's love." Abd al-Qādir al-Jīlānī
"Come and get a taste of my words, if only a single letter! Accompany me for a day or a week so that you may learn something that benefits you. . . This business does not come about by sitting in retreats while being ignorant. . . . Walk in search of Knowledge and knowledgeable beings until no further walking is possible."
Abd al-Qādir al-Jīlānī
"Oh my God, bless him from whom derive the secrets and from whom gush forth the lights, and in whom rise up the realities . . ." 'Abd as-Salam ibn Mashish
Our fall class will span six lessons September through November. The theme will be on divine intimacy (uns). Uns is not a practice. It is the fruit, the goal of spiritual practice. The first five of these lessons will be the teaching of Abd al-Qādir al-Jīlānī, the spiritual pole of his time, whose blessings you receive through the Silsila Qadiriyya, through Hazart Inayat Khan. Abd al-Qādir al-Jīlānī is the only of the great Sufi masters I have studied who guides the spiritual wayfarer through the meditation on the divine attributes to meditation on the divine essence.




"Practically all Sufis regard either Hazrat Ali or Abdul Kadir-i-Jilani of Bagdad as the greatest of saints." Murshid Samuel Lewis
The sixth lesson will cap the class by exploring the prayer of the Moroccan Sufi 'Abd as-Salam ibn Mashish, known as "the Pole of the West", just as Abd al-Qādir al-Jīlānī, was called "the Pole of the East." 'Abd as-Salam ibn Mashish had only one student, Abu 'l-Hasan ash-Shadhili, who founded of the Shadhilliya Order, today one of the largest Sufi Orders in the world. The prayer, the only written teaching we have of this great soul, presents the essence of the one fully embraced within divine intimacy, the Insan al Kemal.
Written lessons will be posted, along with pertinent practices (including an audio tape of the practice), every other week, allowing time to read, reflect, do the practices, ask questions or make online comments, and enter into a written dialogue with class participants from around the world as well as with Himayat. Participants can enter the class whenever it is convenient to do so and can print off the lessons and class material to review after the class ends. There will be three scheduled international Zoom sangha sessions on Sundays, 1 PM (Eastern USA time).These sessions, although not required, strengthen practice, understanding the lessons, and provide a wonderful sense of spiritual community.


A three-day optional retreat will also be scheduled, as past participants have found this a manner to significantly deepen their realization of the class material.


Pods will be created both in the USA and in Germany to support on-going dialogue and reflection with other class participants. All classes, Zoom meetings, and the retreat, will be translated into German.
Class starts September 4th – Ends November 28th, 2021


Registration Ends August 17th, 2021



Tuition $195.00
To Register: Send $195.00 check addressed to: Universal Awakening, PO Box 1958, Leicester, North Carolina 28748 or process credit card via PayPal (Merchant: office@universal-awakening.org / Item: Spring Online Class). P.S. If you send money as a "friend" PayPal does not impose a processing fee. Europeans can also register through WISE. Submit funds to WISE account himayat@universal-awakening.org. Then please email me that you have registered by WISE, as they do not tell me.