The Universal Human
The Fruit of the Tree of Creation
Introduction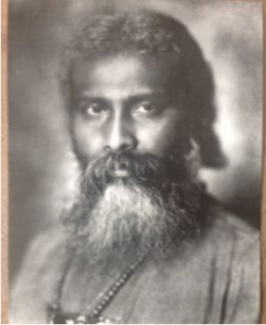 "I thanked the darkness that brought me to the light, and I valued the veil that prepared for me the vision in which I saw myself reflected, the vision produced in the mirror of my soul. Since then I have seen all souls as my soul, and realized my soul as the soul of all. And what bewilderment it was when I realized that I alone was, if there were anyone; that I am whatever and whoever exists; and that I shall be whoever there will be in the future. And there was no end to my happiness and joy."
Hazrat Inayat Khan
"He brought the cosmos into existence upon His own form. Hence it is a mirror within which He sees His own form." Ibn al-Arabi


"The individual then grows and develops in the womb, according to the well- known phases, until he comes forth into the visible world, thence to ascend until he reaches the degree of perfection." Sadruddin al-Qunawi
"That is to say that every individual contains essentially, by his intelligence, the reality of all the others, and even of every existent thing" Karim al-Jili


"….. according to the people of unity, perfection in a human does not exist because whatever perfection a man reaches, he is still incomplete in relation to his preparedness and in relation to the knowledge and wisdom of God. Therefore a man who is said to be perfect is relatively perfect." 'Aziz Nasafi


"Who is man? The reflection of the Eternal Light. What is the world? A wave on the Everlasting Sea.How could the reflection be cut off from the Light? How could the wave be separate from the Sea?Know that this reflection and this wave are that very Light and Sea, for here duality is impossible, impossible.Look at the travelers on the Path of Love, how each has a different spiritual state.The one sees in each atom of the world a Sun radiant and imperishable,Another directly witnesses in the mirror of existence the beauty of the hidden archetypes,And a third sees each one in the other, without veiling or defect." 'Abd al-Rahman Jami
The universal human is found in hermetic, gnostic, neoplatonic, Pythagorean, as well as in Taoist, Christian, Buddhist, Jewish, and Islamic texts. The universal human is called insan-i kemil in Sufism. According to Ibn al Arabi there are two manifestations of the insan-i kamil, individual and the collective of all illuminated beings living on the planet. The insan-i kemil is a living and evolving prototype of the fullest embodiment of the divine form in human form – from the time of Adam, to the present moment, to the end of time.


We know in utero the fetus goes through stages of planetary evolution and every child is birthed containing them all. Murshid addded, "The whole course of life is a journey from imperfection to perfection." This series of lessons will reflect upon what five Sufi masters, Ibn al Arabi, Sadruddin al-Qunawi, Karim al-Jili, 'Aziz Nasafi, and 'Abd al-Rahman Jami, had to say about the insan-i kemil. We will explore their teaching on the process of human transformation in a manner applicable to your personal journey toward the Ideal, while reflecting on the seven leading wazaif, the all-comprehensive name, and that which you have been personally given to encompass in life.
Class Reviews:



"Before I embarked on the online class about "The Early Sufis", I was reading some books about them. But I got the real clue to their precious teachings only with the help of Himayat, who not only introduced us to them but also pointed out essential points of their teachings, and gave us practices which either came directly from them or were given out of a deep attunement to them. This enabled me to go into a deep process, into a dialogue with these beings, being attracted here, being possibly challenged there, learning a lot about myself, while having the feeling that those beings watched and cared about my inner processes.


It was helpful to exchange thoughts with the other classmates from around the world, who brought up additional viewpoints - offering the possibility to clear my own thoughts and experiences through formulating and sharing them with a greater audience." Nurunnahar Ingrid Dengg, Vienna, Austria




"Before enrolling in several of Himayat's on-line study classes, I would never have entertained the possibility of "virtual sohbet." My experience in these classes demonstrates just how inaccurate one's preconceptions can be!

Joining with an international community of students, I have embarked upon a deeply rewarding, progressive study of classical Sufi texts with the benefit of Himayat's insightful commentaries and stimulating text and video discussions with classmates from all corners of the globe. Together we have shared spiritual practices that further connect us with one another, illuminate the meanings of our readings, and continue to resonate long after the formal study sessions have been completed. Engaging with the texts in this manner, in the good company of fellow spiritual seekers, is like a play of lights, revealing subtle nuances and understandings which might otherwise remain veiled."
Lakshmi Barta-Norton, Rhode Island




"Having participated in all of the courses in both on-line series offered by Himayat, I can without reservation say that they have been a richly rewarding experience. The combination of the books selected by Himayat of these revered Sufi mystics, his selection of key passages from the texts, his commentary illuminating an understanding of what is being expressed by the authors, and his assigned practices which have accompanied each class of the courses has combined to immerse us deeply in the sacred perspectives of these great souls. For me it has led to a new engagement in the very foundations of Sufism, it has given me a heightened sense of both my own experience and the teachings I have received from my own teachers over almost forty years of being on the path. It has also been wonderful to be engaged with international classmates in a journey together."
Kalimi Marshall, Florida



Course duration: January 18 - March 30, 2019
Registration Ends: January 6th, 2019
Tuition: $185.00
To Register: Send $185.00 check addressed to: Universal Awakening, PO Box 1958, Leicester, North Carolina 28748 or process credit card via PayPal (Merchant: office@universal-awakening.org / Item: Winter 2019 On-line Class)
P.S. If you send money as a "friend" Paypal does not impose a processing fee.