Winter - 2024
Servant of the Divine Name(s)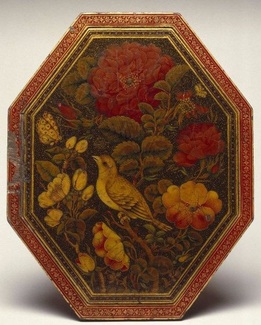 Iṣṭilāḥāt al-Ṣufīyah
Glossary of Sufi Terms
by ʿAbd al-Razzāq al-Kāshānī
"THE SERVANT OF THE GUIDE [al-Hādī] is the manifestation of this
Name. God has made him a guide to his creation, speaking eloquently
and sincerely of the Truth, and communicating what has been commanded
and revealed to him - as did the Prophet, both directly and through hereditary transmission.

This coming winter class will be dedicated to the study of what it is to be to be a servant for a divine name, as outlined in the Isṭịlāhạ̄t al-Sụ̄fīyah, a "Glossary of Sufi Terms," authored by ʿAbd al-Razzāq al-Kāshānī. You may find a progression of servanthood to the names corresponding to stages (maqamat) of your path. Or you may find a combination servanthood, or just one servanthood, to be the signature of your soul. You can get the English translation with a free download at Glossary of Sufi Technical Words. Kāshānī, a Sufi master in the line of Ibn al Arabi, had the remarkable ability to use language that is simple and easy to grasp by the modern mind. This class offers the opportunity to enjoy a comprehensive study of this book, exploring levels of meaning of the language of tassawuf (classical Sufi cultivation of the inner life), as well as a practical exploration of the maqam of servanthood to each name of the Beloved. This will offer you an ever-deepening understanding and realization of the practice of classical Sufism, leading to ever-greater clarity of both practice, cultivation of your inner life, and realization of stages of awakening.

Winter Class Starts January 13th – Ends April 7th, 2024
Registration ends January 1st, 2024
Tuition $195.00


Written lessons will be posted, along with pertinent practices (including an audio tape of the practice), every other week, allowing time to read, reflect, do the practices, ask questions or make online comments, and enter into a written dialogue with class participants from around the world as well as with Himayat. Participants can enter the class whenever it is convenient to do so and can print off the lessons and class material to review after the class ends.

There will be three international Zoom sangha sessions scheduled on Sundays, 1 PM (Eastern USA time) on February 4th, March 3rd, and April 14th. These sessions, although not required, strengthen practice, understanding the lessons, and provide a deepening sense of spiritual community (sangha). There will be an optional Class Zoom Retreat offered March 15, 16, 17, 2024.

Pods, that are optional, will be created both in the USA and in Germany to support on-going dialogue and reflection with other class participants. All classes and Zoom meetings are given in English and will be translated into German.

Registration: Due by January 1st, 2024. Address tuition check of $195.00 to: Universal Awakening, PO Box 1958, Leicester, North Carolina 28748 or by PayPal to office@universal-awakening.org.